Die Lagerung und Beladung von Streustoffen für den Winterdienst optimieren
29.09.2023 | 08:30 - 10:00
Webinarnumber: 0456100200
Gebühr:
125 € zzgl. MwSt.
Gebühr für Themennetzwerke-Mitglieder:
105 € zzgl. MwSt.
Streustoffstoffe fachgerecht lagern.
Beladung beschleunigen.
Silo oder Halle?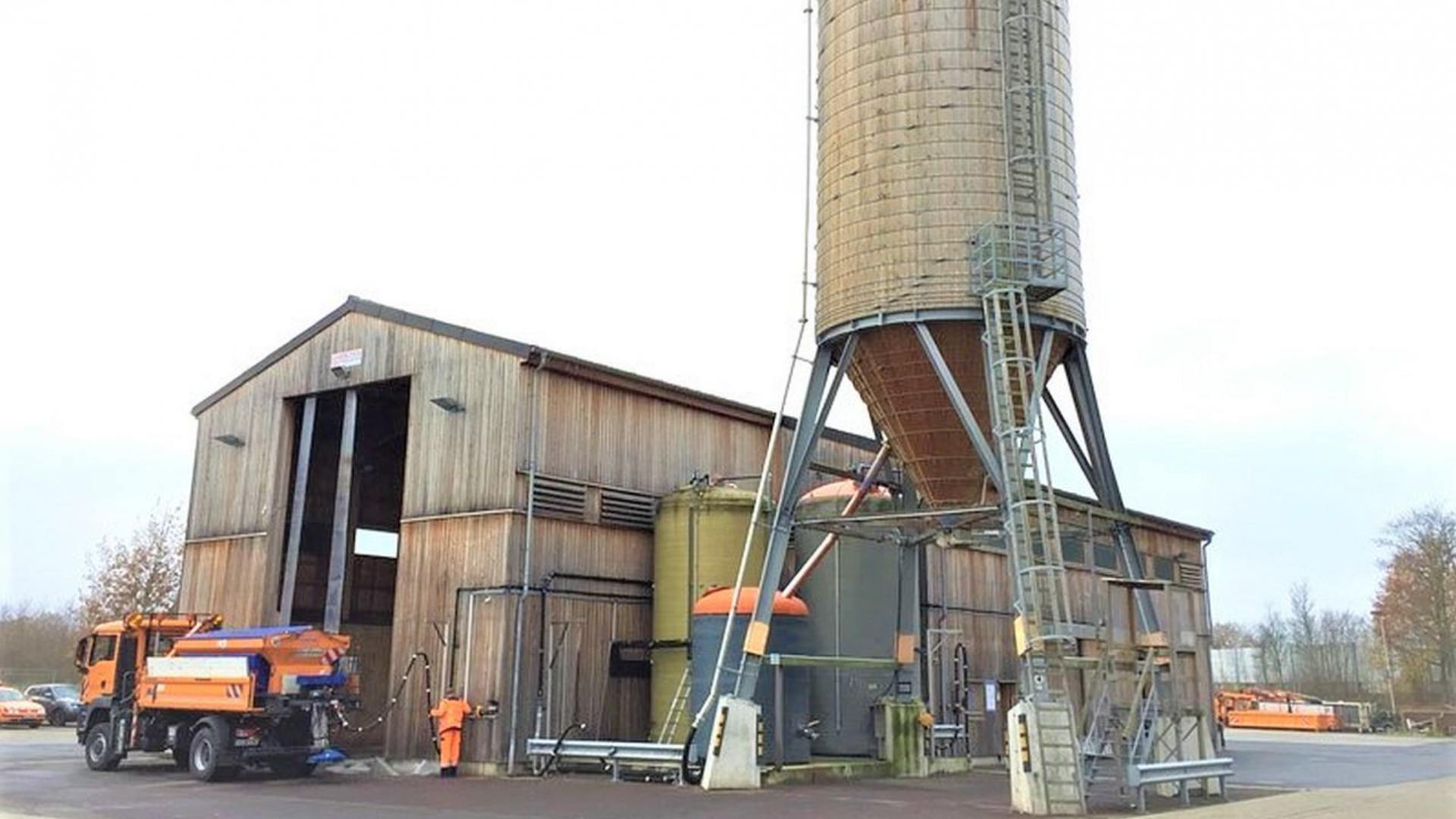 About the webinar
Ein effektiver Winterdienst setzt eine gute Organisation und Ausstattung voraus. Die Fahrzeuge müssen bei Glätte und Schnee schnell raus. Sobald sie im Depot zurück sind, um neue Streustoffe aufzunehmen, ist jede Minute wichtig. Es kommt darauf an Verlustzeiten auf ein Minimum zu reduzieren. Zentrale Bedeutung hierbei haben hierbei die optimierte Streustofflagerung sowie eine prozessoptimierte Beladung der Winterdienstfahrzeuge. Für die Dimensionierung der erforderlichen Streustofflagerkapazitäten liegen bereits differenzierte Vorgaben und Empfehlungen vor. Es fehlt jedoch eine systematische Bewertung der unterschiedlichen Konzepte zur Streustofflagerung. Unter bestimmten Rahmenbedingungen ist eine Hallenlagerung und unter anderen eine Silolagerung zu empfehlen. Hierbei sind auch bautechnische, betriebliche und wirtschaftliche Gesichtspunkte bei der Konzeption und Planung von Streustofflagern und den damit verbundenen Ladevorgängen zu berücksichtigen. In das Regelwerk "Hinweise für die Lagerung und Beladung von Streustoffen für den Winterdienst" (H LaStreu) sind die Ergebnisse eines Forschungsprojektes eingeflossen. Teil dieses Regelwerks sind u.a. Musterlösungen in Abhängigkeit der Einsatzbedingungen für standardisierte Lagerungs- und Konstruktionsvarianten. Wichtig hierbei sind auch konkrete Empfehlungen für die Anordnung bei den Streusalzlagern und die bauliche Gestaltung der Hallen bzw. Silos, um den Winterdienst logistisch optimal zu unterstützen.
Webinar Content
Streustoffhallen / Streustoffsilos.
Erfahrungen bei Straßen- und Autobahnmeistereien.
Empfehlungen für verschiedene Varianten zur Streustofflagerung.
Anordnung der Streusalzlager.
Bauliche Gestaltung von Streustoffhallen und Streustoffsilos.
Füllstandsysteme.
Hinweise für die Lagerung von festen tauenden Streustoffen für den Winterdienst.
Technisches Regelwerk "H LaStreu".
Speakers And Moderators
Thorsten Cypra
Thorsten Cypra
Prof. Dr.-Ing. Thorsten Cypra ist promovierter Bauingenieur für Verkehrswesen. Er arbeitet seit 20 Jahren in Forschung und Praxis auf dem Gebiet des Straßenbetriebs, insbesondere im Winterdienst. Nach 10 Jahren in der freien Wirtschaft ist er seit 2017 Professor für Straßen- und Verkehrswesen an der Hochschule für Technik und Wirtschaft des Saarlandes (htw saar in Saarbrücken) und ist einer der drei Leiter des Steinbeis-Transferzentrums Infrastrukturmanagement im Verkehrswesen (IMV) in Karlsruhe.
Further webinar dates in this topic network