Speisefette und -öle sammeln: Jeder Tropfen zählt
07.12.2023 | 08:30 - 10:00
Webinarnumber: 0552000500
Gebühr:
125 € zzgl. MwSt.
Gebühr für Themennetzwerke-Mitglieder:
105 € zzgl. MwSt.
Sammlung von genutzten Speiseölen und -fetten aus Privathaushalten.
Grundlagen für eine flächendeckende Einführung.
Pilotprojekt mit 67.000 Haushalten.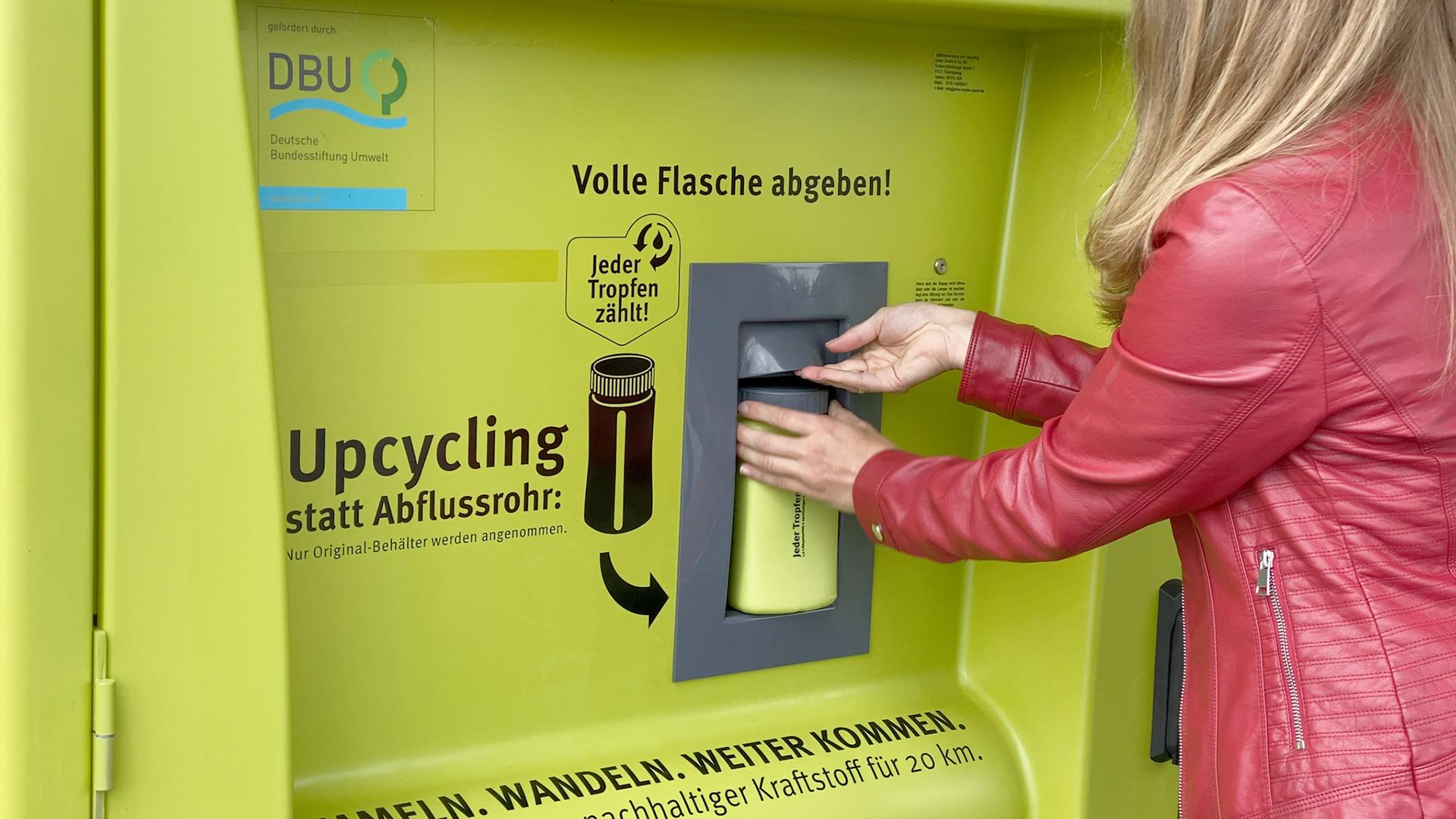 About the webinar
Genutzte Speiseöle und -fette sind Abfallprodukte aus Privathaushalten, deren Potenzial in den meisten Umweltbehörden und der Abfallwirtschaft unterschätzt wird. Altspeiseöle und -fette sind wertvolle Energieträger, die recycelt und zu besonders fortschrittlichem Biodiesel weiterverarbeitet werden können. Eine Verwertung verhindert, dass diese Stoffe beispielsweise über die Kanalisation entsorgt und darüber hinaus Schäden und Kosten in privaten und öffentlichen Abwassersystemen verursachen.
Das übliche Verhalten der Haushalte ist nicht zeitgemäß und nachhaltig. Bisher werden in Deutschland genutzte Speiseöle bis auf wenige Ausnahmen nur aus der Gastronomie und der Lebensmittelindustrie aktiv gesammelt und recycelt. In anderen Ländern Europas ist man bereits einen Entwicklungsschritt weiter und nutzt diese Ressource auch aus Privathaushalten. Im Webinar wird ein gangbarer Weg aufgezeigt, wie genutzte Speiseöle und-fette aus Privathaushalte auch in Deutschland signifikant gesammelt und verwertet werden können.
Webinar Content
Pilotprojekt und die Einführung der Sammlung von Altspeisefetten und -Ölen in der Stadt Fürth.
Organisation der Sammlung, Auswahl der Standplätze und Verteilung der Sammelbehälter.
Sammelmengen und die Erfahrungen mit Bürgern, die das Sammelsystem nutzen.
Altspeiseöle und -fette als Abfallprodukt.
Nutzungspotenziale von Altspeiseölen und -fetten.
Entsorgung von Altspeiseölen und -fetten aus Privathaushalten in Deutschland heute.
Entsorgung von Altspeiseölen und -fetten aus Privathaushalten in der EU heute. Der Blick ins Ausland.
Pilotprojekt "Jeder Tropfen zählt": Projektdesign, Förderung und Umsetzung.
Ergebnisse aus dem Pilotprojekt.
Übertragbarkeit und Einführungskonzepte.
Speakers And Moderators
Walter Egelseer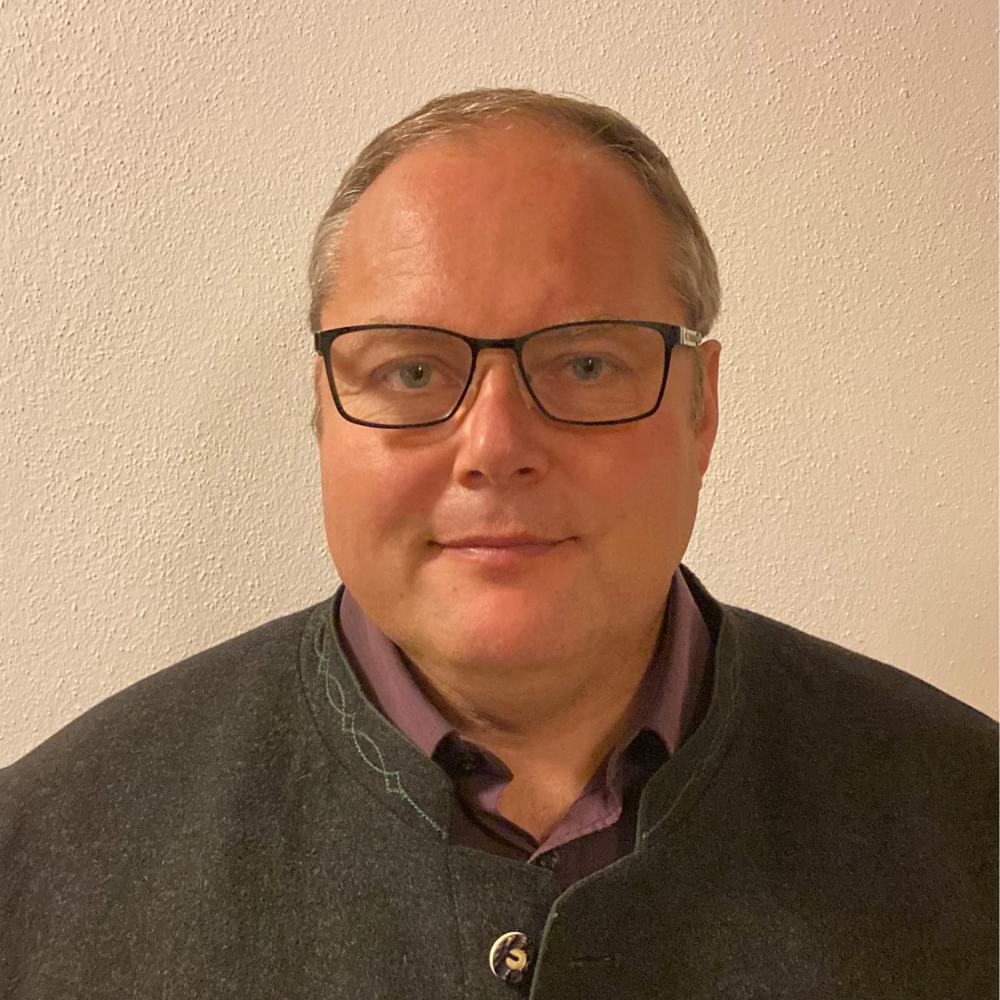 Walter Egelseer
Walter Egelseer ist staatl. gepr. Umweltschutztechniker und Gebäudeenergieberater HWK. Im Amt für Abfallwirtschaft bei der Stadt Fürth ist er unter anderem auch für das Pilotprojekt zur Sammlung von Altspeisefetten und -ölen zuständig. Er kann auf eine mehr als 20-jährige Erfahrung in der kommunalen Abfallwirtschaft mit den Tätigkeitsschwerpunkten Deponien, Wertstoffhöfe, Abfallberatung und biologische Abfallbehandlung zurückblicken. In das Thema Altspeiseölsammlung bringt er auch seine Erfahrungen in den Bereichen Klimaschutz und erneuerbare Energien aus seiner mehrjährigen Tätigkeit als Klimaschutzmanager im Landkreis Neumarkt i.d. OPf. mit ein (Fürth).
Hubert Zenk
Hubert Zenk
Hubert Zenk ist Diplom-Betriebswirt (FH) und widmet sich seit 2017 Business Development Themen bei der Lesch Altfettentsorgung und -recycling GmbH & Co. KG. Im Fokus steht dabei die Entwicklung eines Sammelsystems von genutzten Speisefetten und -ölen aus Privathaushalten in Deutschland. Im Rahmen eines von der Deutschen Bundesstiftung Umwelt unterstützten und der Hochschule Weihenstephan wissenschaftlich begleiteten Pilotprojektes konnte die Umsetzbarkeit einer solchen Sammlung mittlerweile nachgewiesen werden. Als Geschäftsführer der Jeder Tropfen Zählt GmbH treibt er seit Januar 2020 die Einführung des erprobten Sammelsystems voran (Thalmässing).
Further webinar dates in this topic network